Universal design for learning
Executive Functions (and the Learning Skills) can and should be taught.

The teaching of Executive Functions (or skills) demonstrates the value of Universal Design for Learning . Universal Design for Learning (or UDL) is based on the idea that what is useful or necessary for some learners, will be beneficial to all learners (
Learning for All
, page 13).

There will be a number of students in a class who require specific instruction and support around skills such as organization, task initiation or time management, but many more who will benefit from the chunked assignments, clear timelines and reminders provided as part of that support.

When it comes to the strategies and techniques we use in Special Education, and how they apply to mainstream students, best practices for our students with deficits in Executive Functions are beneficial to all learners.
Powered by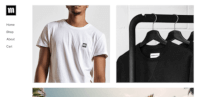 Create your own unique website with customizable templates.