Executive Functions and the Ontario Learning skills
As an Ontario teacher, as I learned more about Executive Functions, I began to realize that they are highly correlated with our
Ontario Learning Skills
. Success with skills such as Self-regulation, Organization, Independent Work and Initiative is dependent on the effective use of Executive Functions.
If we, as teachers, are seeing students who are consistently receiving "Needs Improvement" for Learning Skills, we have a clear indication that this student needs support with Executive Functions.

Below is a list of Executive Function Areas and the Ontario Learning Skills they can affect

Activation: organizing, prioritizing and activating to work
Learning Skills: Organization and Initiative
Focus: focusing, sustaining and shifting attention to tasks
Learning Skill: Independent Work
Effort: regulating and sustaining alertness, and speed of execution
Learning Skill: Responsibility
Emotion: managing frustration and regulating emotions
Learning Skills: Collaboration and Self-regulation
Memory: using working memory and accessing recall
Learning Skill: Independent Work
Action: monitoring and self-regulating behaviour
Learning Skill: Self-regulation
Powered by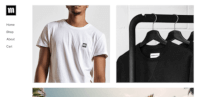 Create your own unique website with customizable templates.